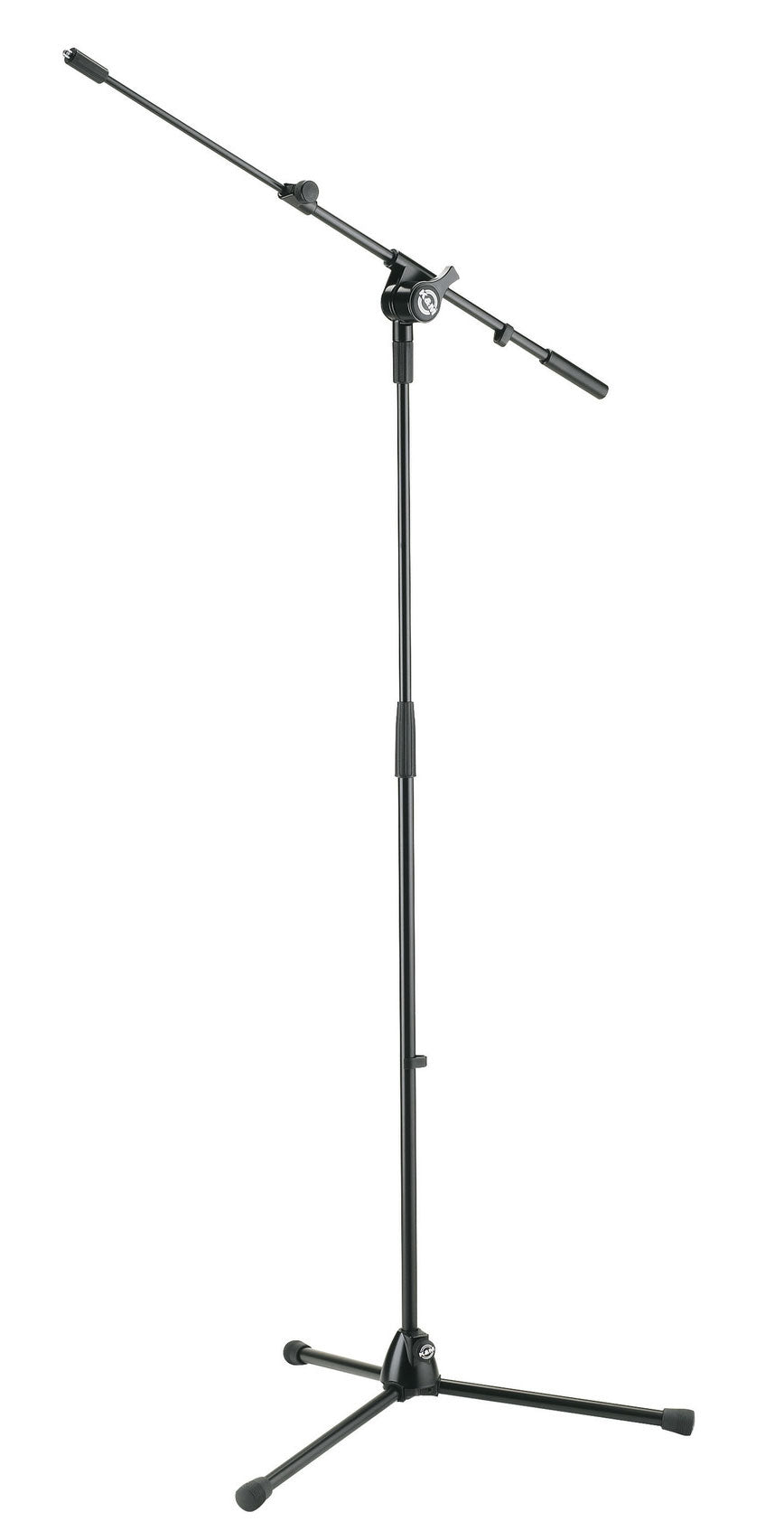 Microphone Boom Stand 25600
König & Meyer 25600 Microphone Boom Stand
High-quality microphone stand with telescopic boom arm. Die-cast base with folding legs. Unique design retains all screws and levers without tension. Patented clamping lever can be fixed in any position, for holding mic cable, etc.
Specifications
Boom arm:
2-piece telescopic design
Boom arm clamping:
heavy-duty all metal clamping lever
Boom arm length:
from 23.622" to 37.598"
Height:
from 38.189" to 64.567"
Height adjustment: clutch
Leg construction: socket with foldable legs
Rod combination: 2-piece folding design
Special features: zinc die-cast base; no parts to lose; clamping lever can be used for cable management
Finish: black
Product Category: Starline