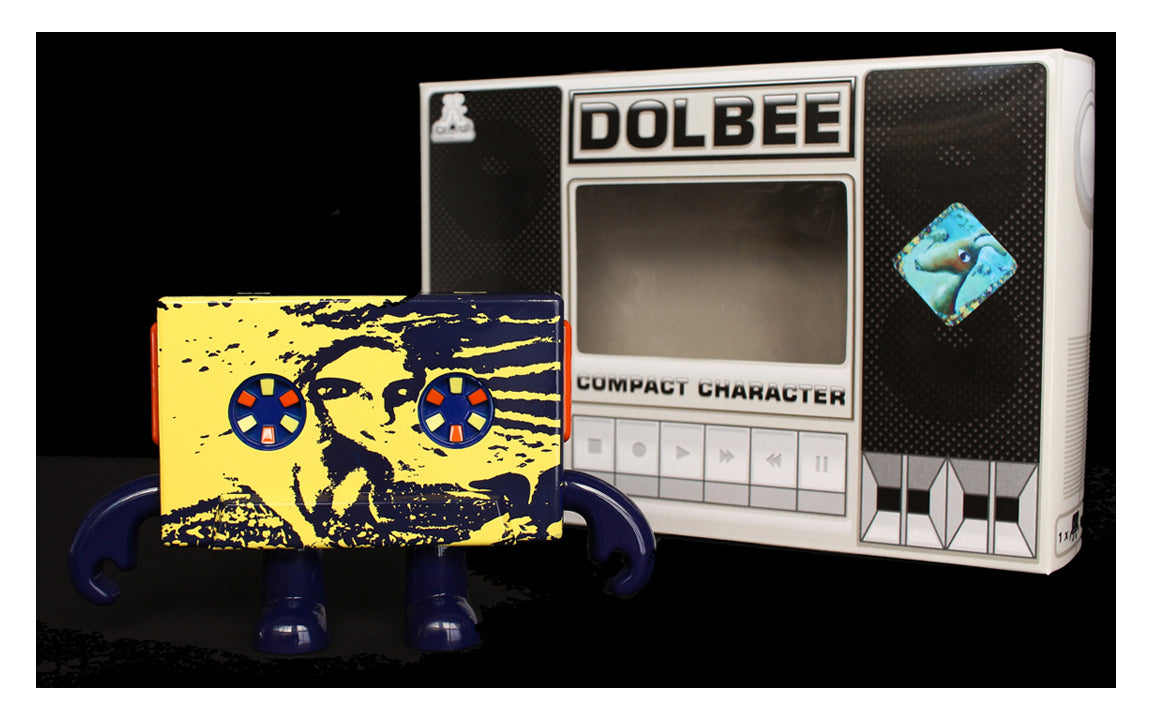 Mick Turner Dolbee Figure
4" Vinyl Figure
Artist:  Mick Turner (Dirty Three)
Ten Years of ATP 2009 Dolbee Toy
Size:  4"H x 5"W x 1"D
Australian visual artist and musician Mick Turner is best known as guitarist with instrumental combo the Dirty Three. His art is recognizable from Dirty Three and from his own solo releases album covers. Exhibiting his art publicly since 2002 in Australia, USA, Italy, UK and most recently in Ireland as part of Kilkenny Arts Festival as well as in Dublin at the Joinery.
His figurative art is colorful, dreamlike, and often humorous and moving, drawing influence from Australian landscape fauna and flora, Australian figurative painters such as Charles Blackman, Albert Tucker, and Sidney Nolan, iconic medieval religious painting and along with a love of the naive art of restaurant murals and home made junk art found in country fetes and thrift stores.
Limited to 365 units. Produced for the Ten Years Of ATP festival in December 2009.