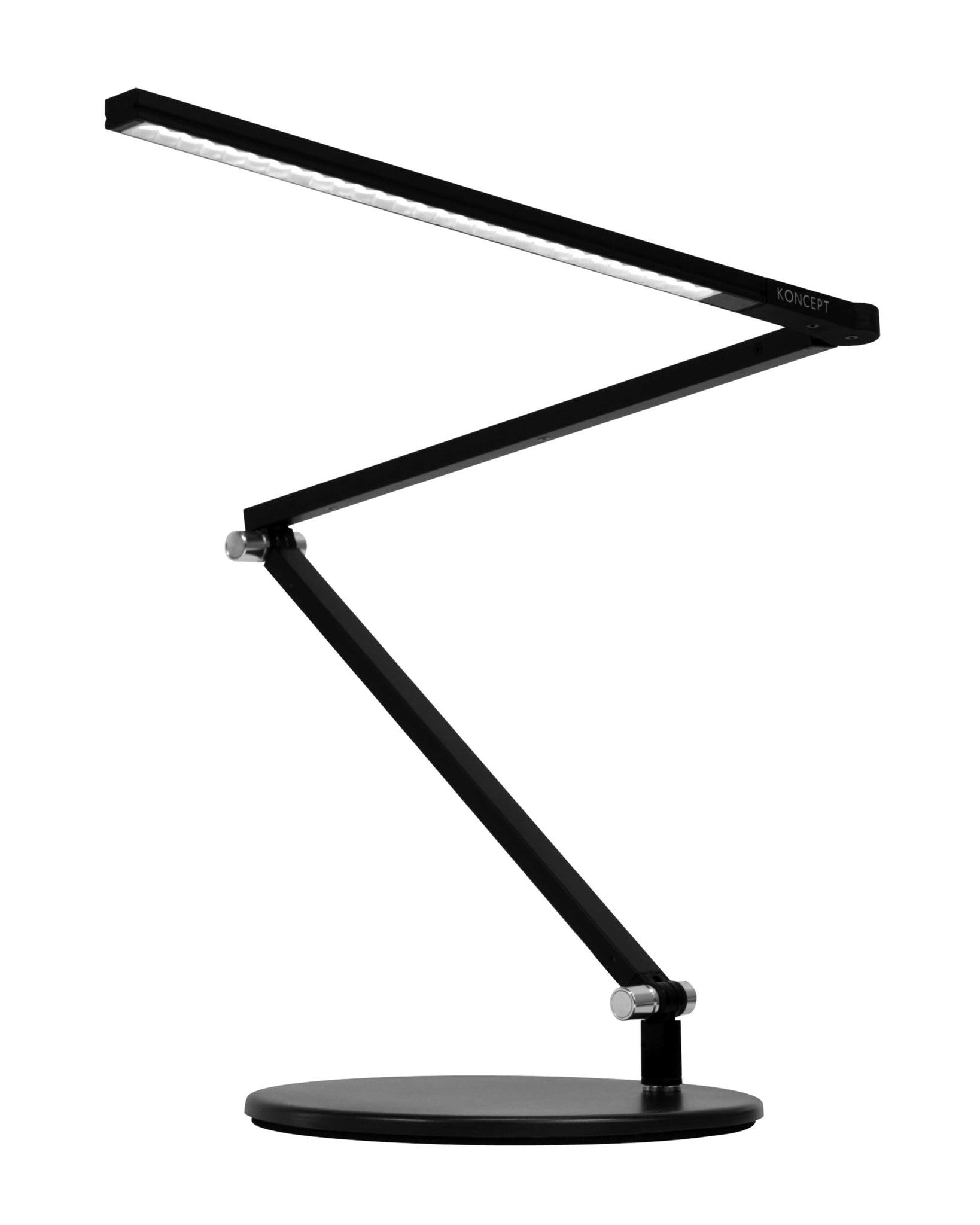 Z-Bar Mini
The Original - The slim LED lamp that started it all
About Z-Bar
The Z-Bar collection broke the mold for desk and floor lamp design and introduced the world to Koncept's contemporary stylings. Our designers tossed away the bulb-and-shade for a flexible, streamlined design that contained LEDs and three simple bars. Add intuitive on/off functionality with a dimming option and the rest, as they say, is history. With several sizes to choose from, there's a Z-Bar for every need.
Minimalism at Its Best
No bulky bulbs - just a slim row of tiny LEDs you can turn to illuminate any direction
The Z-Bar Mini packs all of the style and features of its big brothers. This smaller version definitely delivers the same classic design, long reach and flexibility and multi-directional LED head. The only difference is, this Mini fits in a smaller space. Available in 8 different finishes!
Designer:
Peter Ng
Awards:
"Best of Category" in I.D. Magazine's 2006 Annual Design Review
Permanent collection at Die Neue Sammlung, Munich
TIME Magazine's "Best Inventions of the Year" 2007
 Specifications
28 LEDs 
6.5 watts consumption 
50,000 hours lifespan 
3,500 K / 4,500 K light color 
Multi-level touch dimming 
Metallic Black / Silver / White* / Red* / Orange* / Blue* / Green* / Purple* 
10' cord 



*warm light models only

Fully recyclable aluminum  
Water-based paint 
FSC certified packaging 
LEDs do not contain mercury 
Low power consumption (<10 watts) 
39% pre-consumer recycled material by weight 
LEED credit eligibility