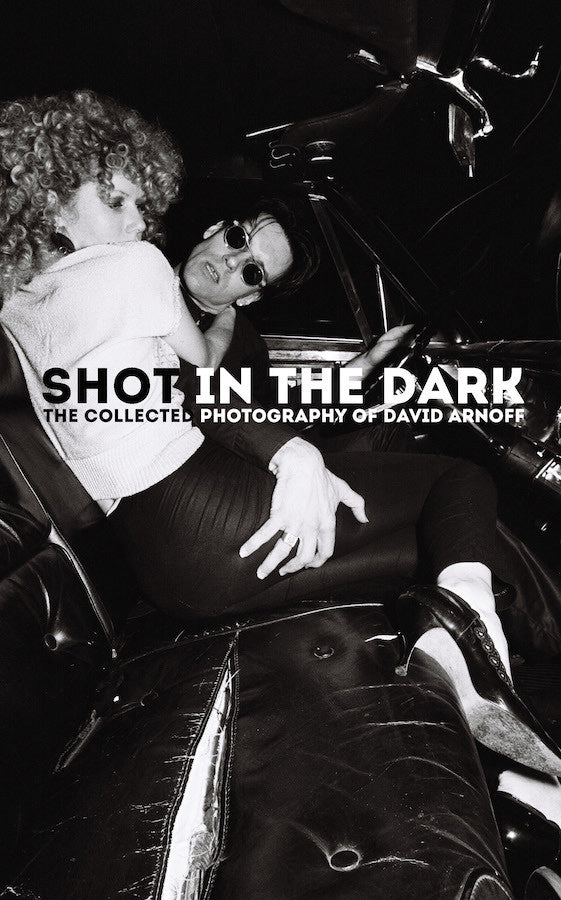 Shot In The Dark
The Collected Photography of David Arnoff 
Limited Edition: 1,500 copies
Faux-leather bound & embossed hardcover
Black & White - 

186 pages printed on heavy paper stock
One of the best rock photographers of his generation, David Arnoff has been described by Lydia Lunch as a "A renegade misfit from the Rust Belt shooting outcasts who congregate from one ghetto to the next in search of other miscreants to make mischief with."
This strictly limited edition of 1500 hardcovers (faux-leather bound and embossed) features for the first time over 150 of Arnoff's raw black-and-white photographs and vividly captures the dirt, sweat, altered states and "ungodly sounds" of some of rock's most potent players. Shot In The Dark collects the cream of the crop, both classic and previously unpublished images, it is 186 heavyweight pages of in-your-face concert shots and intimate portraits all in one big volume. Volume – as in LOUD.
Since the dawn of punk in '76, Arnoff's work has appeared in just about every righteous music mag in the world, as well as on album covers as iconic as the Cramps' "Songs The Lord Taught Us." In his stunning catalogue of the nascent punk scene, Arnoff has captured the essence of a period which spawned many young artists who have become icons and underground characters who have become essential to the development of legions who have followed in the footsteps of these giants. 
This deluxe package is supplemented by personal insights and eye-witness accounts from many of the prime suspects including Nick Cave and The Birthday Party, the Cramps, X, The Damned, Dead Boys, Gun Club, Patti Smith, Johnny Thunders' Heartbreakers, Blondie, The Clash, Misfits, Ramones, Jayne/Wayne County, Lou Reed, Nico, John Cale and many more as well as an interview with David Arnoff by Lydia Lunch.
SHOT IN THE DARK: THE COLLECTED PHOTOGRAPHY OF DAVID ARNOFF is a powerful visual documentation of this 'Devil's music' and those who create it.