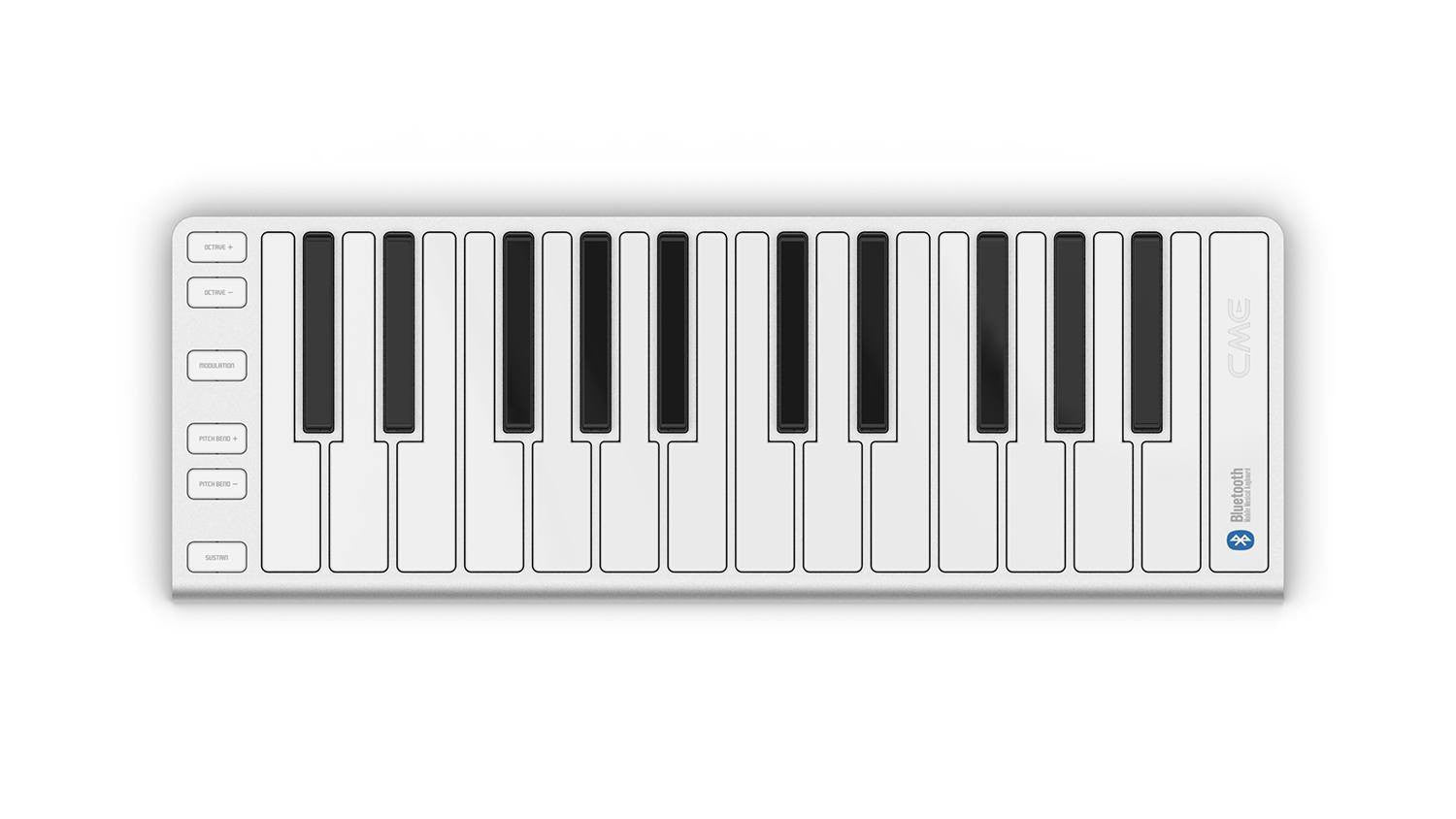 Xkey Air 25
Ultra Slim. Great Design.
Lighter than an iPad!
Xkey Air is made from rugged, brushed aluminum. The same material that is used in Macs. It only weighs 610g (1.34 lbs) so you won't even know it's there. Pop it in your backpack, or use the optional Xkey carry case.
Mac. iPhone / iPad.
(PC and Android can be connected with the WIDI BUD accessory)
Slip Xkey Air into your backpack or carry case and you're good to go. Connect it to your favorite device, launch your favorite app … and your recording studio is open for business. Xkey Air is pro standard. But even if you're still learning to play the keyboard, you'll love the quality and features.
Wireless & Low Latency
Bluetooth 4 MIDI controller. Low latency!
Long Battery Life
Powered by a lithium battery for hours of music creation
Real Size Keys
25 full size keys
Aluminum Body
Robust, high quality construction. Looks great. Same finish as a MacBook.
Customizable
Download the free Xkey Plus application. Configure your keyboard how you like it.
100% MIDI
Use Xkey with your favorite music apps on your favorite devices. Works out of the box.
Mobile Native
For iPhone or iPad. Compatible with hundreds of free and pro apps.
Polyphonic Aftertouch
Your pressure on the keys controls the effect individually. Professional studio standard feature.
Portable
Made for travelers and mobile users. Fit in any bag & case!
Regular Updates
Benefit from upcoming new features. Upgrade your Xkey online!
Smart Buttons
Octave Change, Pitch Bend, Modulation, and Sustain function buttons.
Velocity Sensitive
Play loud with one hand, soft with the other. There's 128 levels of sensitivity.