KeyLab 88 MkII
📦 Ships same day when ordered by 2pm PST. 🛍 Local pickup available daily. Contact us for more information. 💙
KeyLab 88 MkII
Expressive, versatile MIDI and modular controller.
Whatever creative direction your music takes you in, this controller will help you master it. Hugely expressive piano-weighted keybed, high quality build, amazing integration with a top-notch software collection, KeyLab MkII has it all.
Piano action controller keyboard
Powerful software instruments
KeyLab 88 MkII is a piano-feel master controller that's a joy to play, looks the part, is built to last, features effortless integration, and comes complete with a professional software instrument collection.
Who are you?
This isn't just a MIDI controller. It's a gateway to a better music-making experience.
An aspiring producer
You want to make your mark on the industry. KeyLab 88 MkII brings the feel, features, and huge sound palette you need for your journey.
A demanding session player
Capture every nuance of your performance and enjoy a robust tour-ready construction - KeyLab 88 MkII is built with expression and reliability in mind.
A busy professional
Composer, producer, engineer - you need your gear to enhance your workflow. KeyLab 88 MkII makes instrument & DAW control intuitive, efficient, and musical.
Piano feel, any sound
The industry standard controller keyboard just got even better.
Redefining what a controller is capable of, KeyLab 88 MkII takes all of the things that professional users loved about our premier piano-feel controller and infuses the powerful, contemporary "MkII" feature set. Now you can play any instrument, control any synth, perform with any modular rig, all with the timeless feeling of a piano at your fingertips.
The most expressive controller ever made, it also features multiple, assignable expression pedal inputs so you can have total control of your sound.
Looks that kill
It shouldn't matter, but it does.
A full size controller keyboard is a big piece of kit, and if it's going to be the centerpiece of your setup, it should look the part. KeyLab 88 MkII is not only packed full of awesome features, it looks like a timeless, well designed piece of studio gear that's designed to be used day in, day out, and inspire you.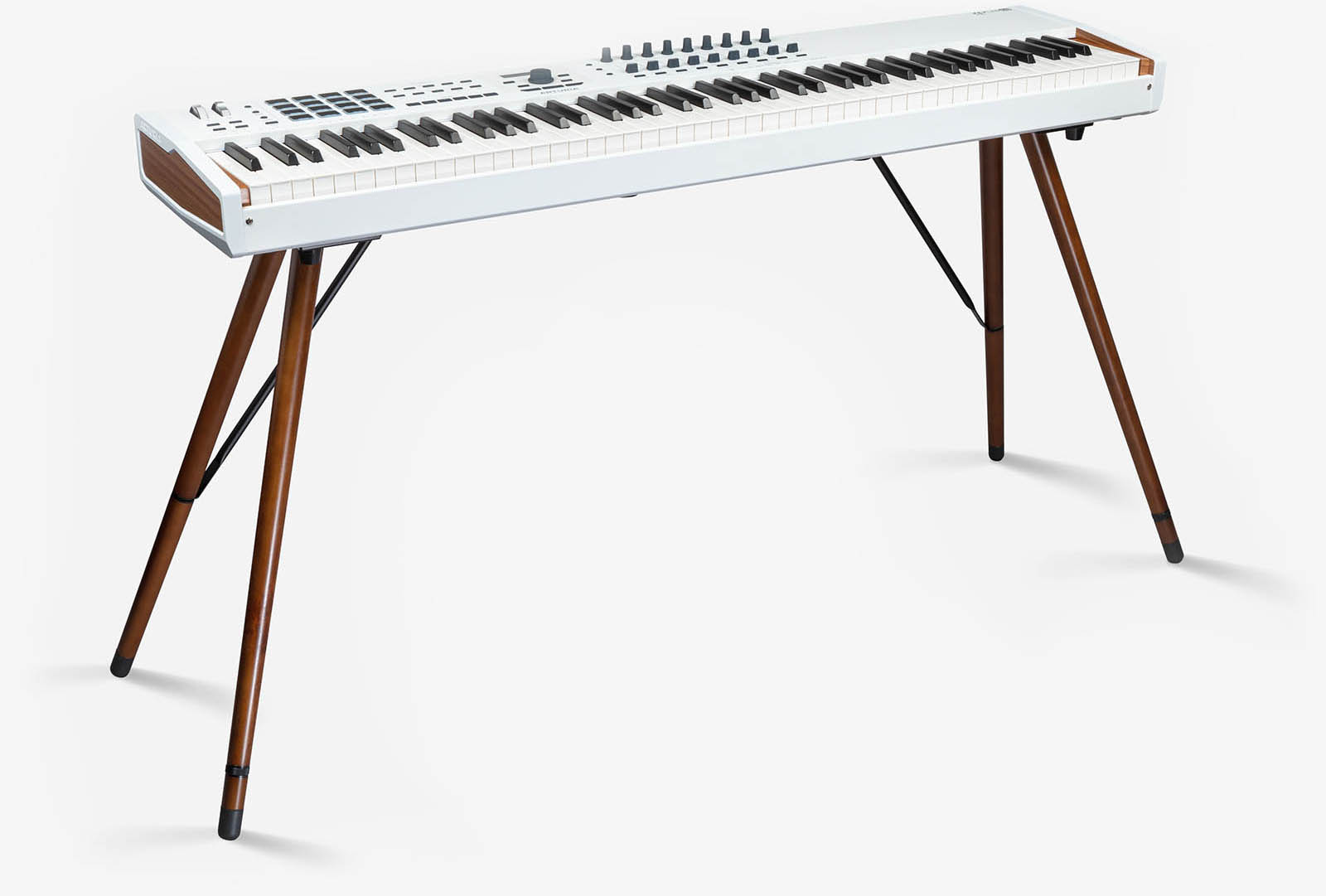 Press Clippings
Pianist Magazine
On KeyLab 88 MkII "Its capabilities exceed most other MIDI controllers."
Strong Mocha
On KeyLab 88 MkII "The KeyLab 88 MKII features the best, authentic grand piano feeling enabled by the Fatar TP100LR 88-note hammer-action keybed with aftertouch. Combining the Fatar with Arturia Keyboard layout and design makes the KeyLab 88 MkII a clear winner and leading keyboard."
Keyboard Kraze
On KeyLab 88 MkII "I believe the Arturia Keylab 88 MKII is easily one of the best 88 key MIDI controllers."
Amazing software bundle
Whether you're an experienced veteren of the industry, or just starting out as a music producer, you'll love the awesome instruments that come with KeyLab MkII 88.
Analog Lab V
Your very own vintage keyboard collection
Your one-stop instrument for synth inspiration. Analog Lab gives you instant access to over 2,000 world-class keyboard, synth, piano, and organ sounds. Easily browse by style and characteristics, create powerful combi sounds, and enjoy smart-mapping that exactly matches the controls of your KeyLab.
Ableton Live lite
An introduction to one of the most intuitive, popular production platforms around
An introduction to one of the most popular recording and performing platforms in the world, Ableton Live Lite lets you record, effect, mix, and export your tracks, so you can start making music straight out of the box, even if you don't already own a DAW. Live Lite can also help you hit the stage with performance controls !
Piano V
An essential instrument for any songwriter's sound palette
The be-all and end-all of piano software instruments. Piano V is like having a customizable studio full of classic upright, concert grand, and esoteric pianos. Each one tuned to perfection, ready for you to explore. Recreated through physical modelling, you can change the tonality and response in any way you like.
Wurli V
Golden tines of the golden times, a magical stage keyboard
"You're My Best Friend", "I Heard It Through The Grapevine", ", "Get Back", all these classic tracks used the famous Wurlitzer to pulse away with that vibrant, organic tone. Now you can use this classic instrument, reborn in software, and become inspired by the same sound that captivated Queen, Marvin Gaye, and The Beatles.
Vox Continental V
Raucous, staurated organ tones to beef up any sound
Need that burning organ tone that was loved by everyone from The Doors to The Stranglers? The transistor circuitry and drawbars behind this classic organ have been perfectly recreated in software, letting you play the sound of some of the greatest hits of the '60s, '70s, '80s and beyond. Light your fire !
Awesome integration
With smart-mapping controls, clear labels, and even unique magnetic strips for each DAW, KeyLab 88 MkII takes the guesswork out of playing, recording, and mixing.
The rotary knobs, faders, and buttons are all automatically assigned to the most appropriate parameters in any Arturia software instrument, but it doesn't stop there! KeyLab 88 MkII features CV/gate connectivity so you can also control your modular rig and vintage synths. It features MIDI ports, as well as MIDI over USB. It can even draw all its power via the same USB connection!
Smart simple
This amazing workhorse features some seriously useful add-ons.
Nicely designed, but satisfyingly "low-tech", these hardware options let you configure this controller to your taste.
Upright stand
Included with every KeyLab 88 MkII, this stand is perfect for sheet music, gig notes, a tablet, or your phone. It securely mounts onto the back of the controller, and is made of clear plastic so your audience can still see your gorgeous face.
Flat stand
whose graceful touch and nuanced playing needs to be accurately captured. KeyLab 88 MkII is highly expressive, and will let your audience hear you.
Optional Wooden Legs
The perfect companion for the most comprehensive controller piano on the market.
The Wooden Legs are easy to set up, ultra-sturdy, and beautiful in appearance - a professional ergonomic solution for studio and stage that's as reliable as it is stylish.
The solid ash design and beautiful cinnamon finish will look just as good at home as it will on stage. A classic, elegant aesthetic.
Optimal height
The Wooden Legs are built with the perfect height and recommended posture in mind, so you can perform comfortably for hours on end.
Adjustable, adaptable
Easily adjust 2 of the legs to suit your requirements. If you're working on an uneven or slanted surface, your KeyLab 88 MkII will remain balanced and stable.
Robust design
Mount and unmount in minutes, hassle-free. The Wooden Legs fit securely into KeyLab 88 MkII's frame, and have been rigorously road-tested for reliability.
Artists corner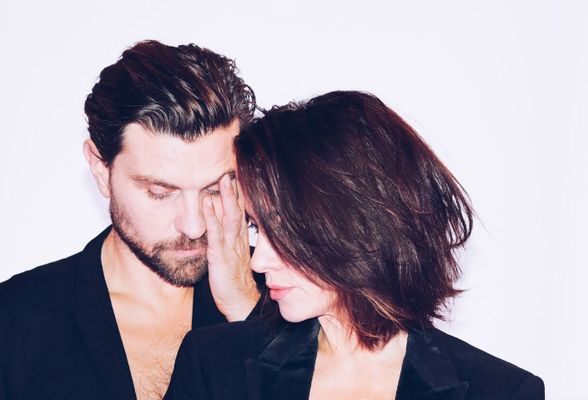 Rodriguez Jr.
"What I really enjoyed about the KeyLab 88 MKII is the feeling, it really feels like a piano, you can totally forget about the screen and focus on the creativity, on the performance."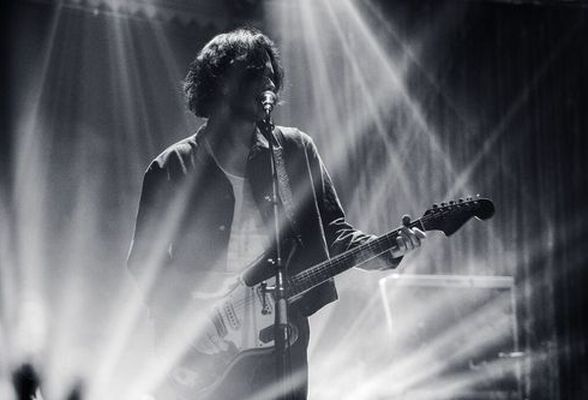 Luke Prosser
Jade Bird
"I have used this both live and in studios and the tactile feel lets me forget it's not a real Wurlitzer or Steinway! The amount of control is exact and necessary for when I pair with any of the incredible software synthesizers for live performances!"
Platforms specifications
Windows
Win 8.1+ (64bit)
4 GB RAM
2.5 GHz CPU
2GB free hard disk space
OpenGL 2.0 compatible GPU
Required configuration
Works in Standalone, VST, AAX, Audio Unit
Apple
Mac OS 10.13+
4 GB RAM
2.5 GHz CPU
2GB free hard disk space
OpenGL 2.0 compatible GPU
Protection
The software is protected by the Arturia Software Center. You can learn more about it here.
What's in the box
Box content
KeyLab 88 MkII unit
USB cable
Laptop plate
Musical sheet holder
Instrument dimensions
size : 50.9 x 12.7 x 4.4 inches (1293 x 322 x 112mm)
weight : 32.4 lbs. (14.7 Kg)
Main Features
Software Specifications
Includes Analog Lab software with 7000 synth and keyboard sounds
Includes Ableton Live Lite, Piano V, Wurli V, and Vox Continental V
Hardware Specifications
88 note Fatar TP/100LR keybed
High quality, aftertouch, velocity sensitive, hammer-action, piano feel keyboard
16 RGB-backlit performance pads
Control bank with 9 faders and 9 rotary knobs
Control modular equipment with 4 CV/Gate outputs, controlling pitch, gate, and modulation
Seamless integration with all Arturia software instruments
Presets for multiple DAWs, with magnetic overlays for controls
Huge connectivity, including expression, sustain, CV/Gate, MIDI, USB and 3 assignable auxiliary pedal inputs
Perfect Analog Lab integration
Select sounds, browse presets, switch parts, smart-assigned controls.
Standalone or plug-in operation: VST, VST3, AU, AAX.
Over 7000 TAE® powered preset sounds from Arturia's award-winning V Collection
Ableton Live Lite - record, layer, and edit your sounds to create a finished song.
Piano V - Twelve different world-class pianos meticulously crafted using our critically acclaimed modeling technology.
Wurli V - Classic stage tine keyboard reborn with physical modelling, many presets modelled on famous songs
Vox Continental V - "Light My Fire"-style stage keyboard recreated as software, with big sounding amp sims and presets.
Compatible with all major Digital Audio Workstation: Pro Tools, Logic Pro X, FL Studio, Bitwig, Cubase, Ableton Live, Digital Performer, Studio One (Feet no included)
Available in White