Zen Tour Synergy Core
📦 Ships same day when ordered by 2pm PST. 🛍 Local pickup available daily. Contact us for more information. 💜
Craft Album-Ready Recordings onYour Desktop
The Zen Tour Synergy Core desktop interface is all about making it easier for you to effortlessly enter the creative flow and make album-ready recordings. The high-fidelity conversion and sharp transient response of the interface is typically reserved for professional studios and the workflow possibilities are usually only achievable with complex setups.
Record. Produce. Anywhere.
With connectivity options rarely accessible in a unit of this size, you can cover the needs of your small band and connect all your external gear simultaneously. Set up your hybrid workflow by recording with signature Antelope AD/DA while processing the signal at near zero latency with analog-modeled effects emulating legendary studio gear down to the component level.
Use the effects during post-production by loading up to 112 instances simultaneously with all processing done entirely inside the interface. Increase your productivity by modifying your workflow and focus on one thing – making music!
Deliver High-Resolution Sound
The professional recording path is provided by 4 low-noise high-gain discrete ultra-linear preamps, high-spec AD/DA converters for artefact-free recording and signature clocking technology for increased width, separation and detail in your performances. Studio quality audio reproduction is guaranteed by a dedicated monitoring converter for critical listening with wider soundstage. The combination of Antelope clocking and DA monitoring converters with 130dB headroom, makes mixing and even mastering in your home studio possible.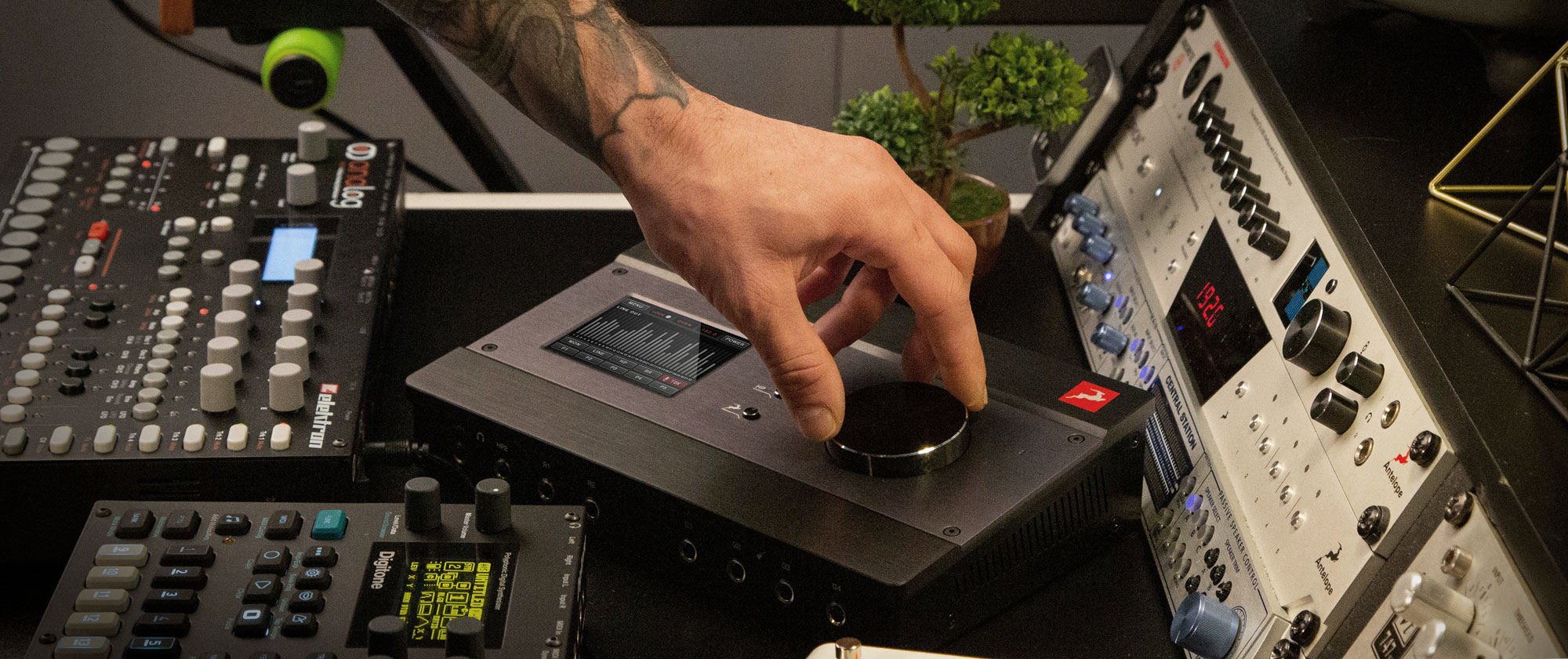 ARTIST STORIES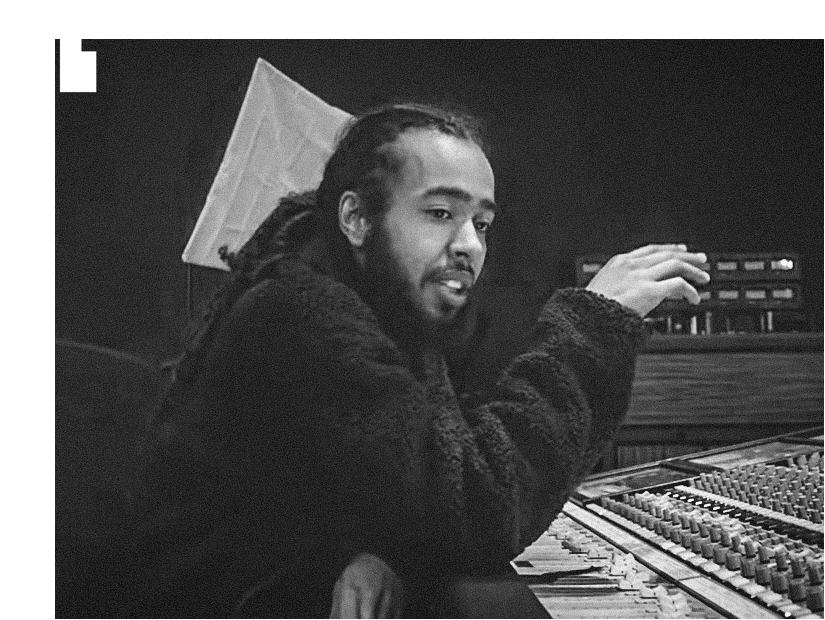 "The Zen Tour Synergy Core feels like a bridge between the artist and complex studio equipment. It simplifies the workflow and allows the user to be creative while recording studio-quality audio from anywhere." DEACON - Artist VIEW FULL STORY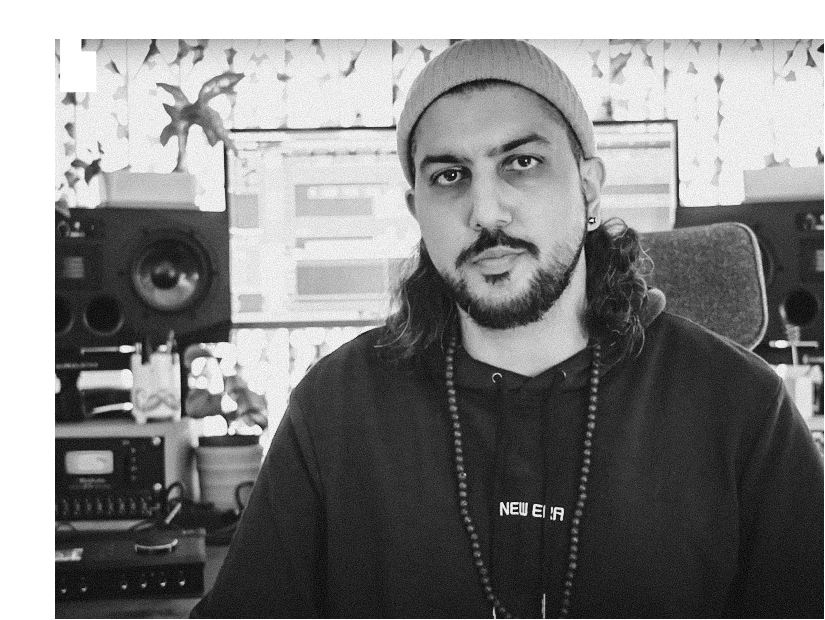 "I love the Zen Tour as it is compact and has all the great features of my other Antelope Audio unit, which means I can carry the great FX, Routing Matrix and stellar Antelope sound with me wherever I go!" Aamir Yaqub - Producer and engineer (Rihanna, will.i.am, Sia, David Guetta) VIEW FULL STORY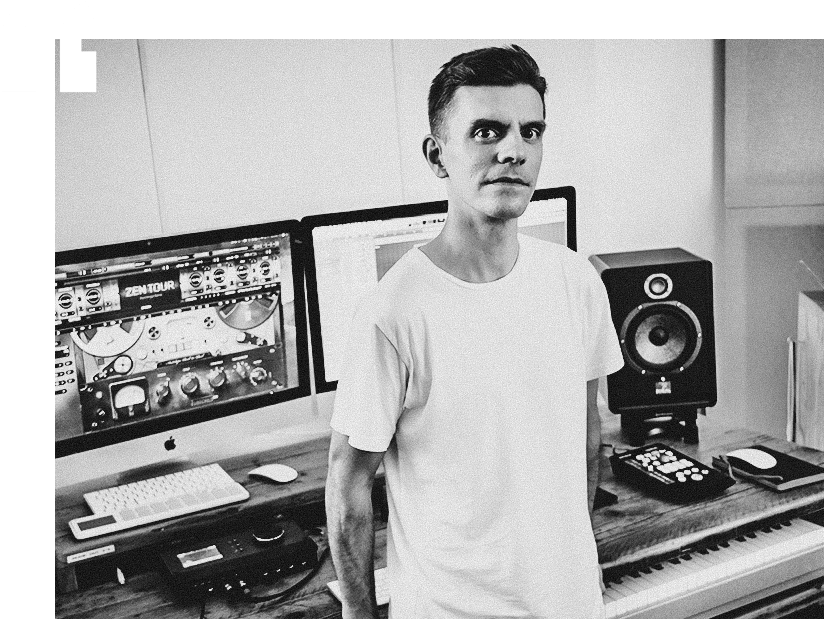 "I'm using the Zen Tour as my primary interface, both in the studio and when on the road. The combination of high quality connectivity and added reamp outs fits my workflow perfectly." Alexander Parsons - Composer for Film and Television (Rockfield: The Studio on the Farm / American High School / Miro Shot) VIEW FULL STORY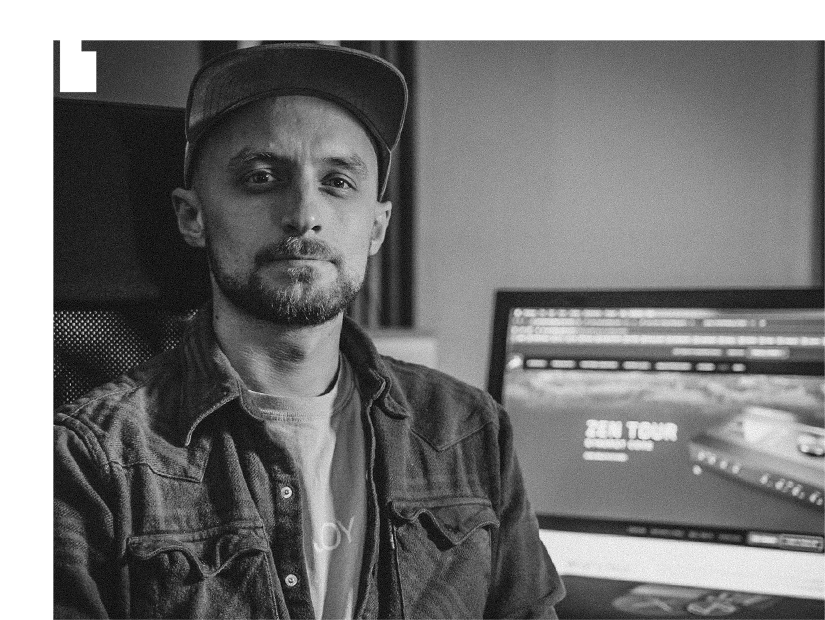 "I am on the road a lot, so being able to take the signature Antelope sound from my studio with me is a game changer." Danny Trachtenberg - Recording and Mixing Engineer, Producer (Stormzy, Octavian, Plan B, J Warner, CJ Mirra) VIEW FULL STORY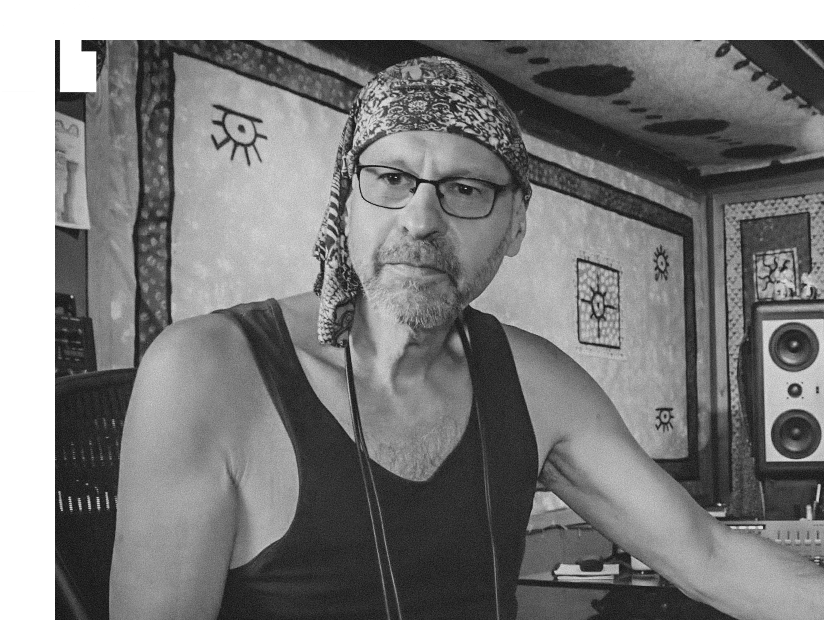 "Introducing the Zen Tour Synergy Core to my studio has been an enlightening experience. The Interface itself has disappeared. What remains is a FLOW of connectivity, reliability, sound, and flexibility that allows me to focus my attention where it belongs - on the Music." Gareth Jones - Producer (Depeche Mode, Grizzly Bear, Nick Cave & The Bad Seeds) VIEW FULL STORY
Flexible Connectivity - 18 × 26 Total I/O
Zen Tour Synergy Core offers a choice of 4 instrument/line ins, 4 combo mic/line ins with 65dB of gain, 8 line outs, 1 stereo monitor out, 2 stereo headphone outs and 2 reamp outs. The unit is digitally expandable over ADAT & S/PDIF for additional 10 digital ins and 10 outs when used at up to 48kHz. All line outs are DC-coupled and ready for control voltage (CV) applications such as control of modular synthesizers. As a final touch, an integrated talkback microphone lets you easily communicate with your artists.

Headphone outputs 1 and 2, Reamp outputs 1 and 2, Hi-Z/Line inputs G1 – G4

Mic/Line inputs A4 – A1, USB 2.0 Type-B port, Thunderbolt™ 3 Type-C port, ADAT I/O, DC-coupled line outputs, S/PDIF I/O, Monitor outputs, DC-IN
Up the Ante with 37 Real-Time Effects Included
The moment you unbox the audio interface, you already have access to an effects library with emulations of most coveted and hard-to-find studio analog gear from around the world. The library does not lack in variety – the collection spans from a rare Austrian-born EQ to legendary British solid state processing. A growing library of expansions starting from $55 is available to you in the Antelope software store. Use the effects during live tracking or during post-production to add distinct analog flavor to your mix.
• 2 PREAMPS • 4 EQUALIZERS • 5 COMPRESSORS • 22 GUITAR AMPS & CABS • 1 EXPANDER • 1 NOISE GATE • 1 REVERB • 1 GUITAR TUNER SEE ALL EFFECTS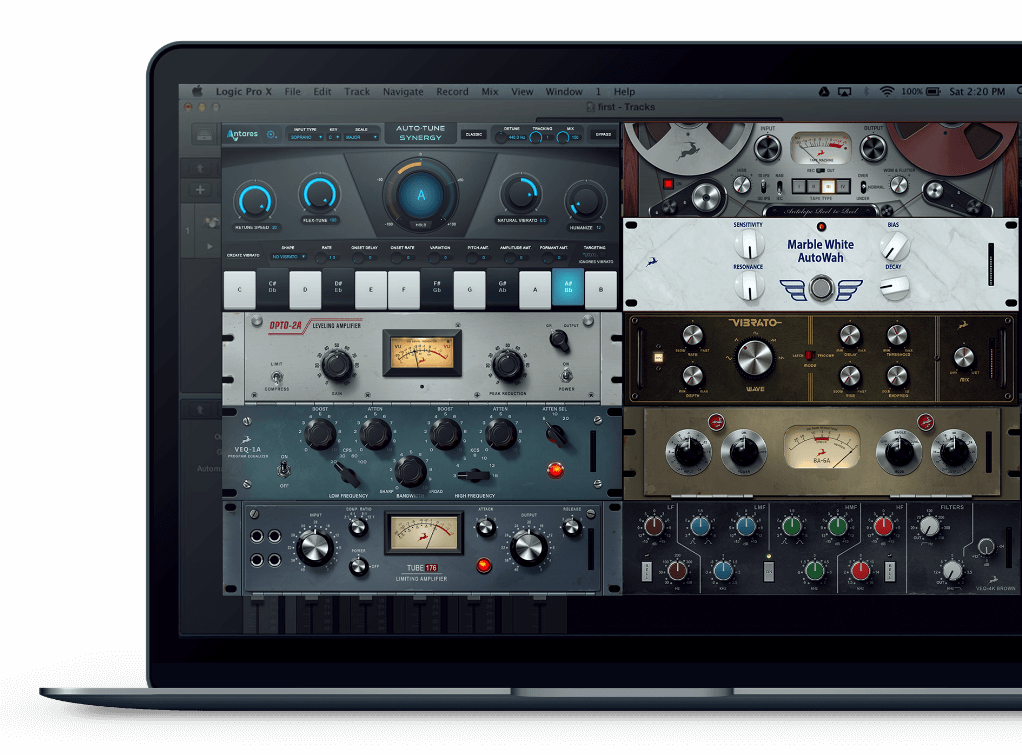 Synergy Core is a proprietary onboard real-time effects processing platform uniting the power of DSP and FPGA processors. How does the technology work in your favor?
Offloads all processing to the interface so next time you are faced with a heavy project you will not need to rely entirely on your host computer CPU & memory or any external DSP accelerators.
Guarantees imperceptible latency while allowing direct monitoring of processed signal in real-time for the most enjoyable recording experience. Accomplished while reducing buffer size and improving your recording system's stability.
Compatible with Anything You Put in Front
The Zen Tour Synergy Core can fit into any set-up. Connect it via Thunderbolt™ 3 or high-speed USB 2.0, install the custom-built drivers for Mac or Windows and enjoy low-latency performance. The Zen Tour Synergy Core is a flexible interface, you can safely connect to any recording system while on tour or a studio session.
Enhance your Music Production with These Included Features
DIRECT MONITORING
Record and monitor clean signal or apply analog-modeled effects processed with imperceptible latency in real-time. This feature will help you find creative solutions faster and commit to your sound early in the process, thus speeding up your workflow and avoiding the need to 'fix it in the mix'.
ROUTING MATRIX
Route inputs to outputs easily with the comprehensive Routing Matrix! Eliminate the need for moving cables by re-routing all your audio through the software matrix and process your effects & DAW tracks via the on-board Synergy Core processing.
INTERNAL MIXERS
The 4 mixers are with 32 channels each for creating individual cue mixes and sub-mixes, allowing you to distribute headphone mixes for your musicians while applying pan, reverb, other effects and stereo link.
TOUCHSCREEN CONTROLS
Combined with fast-access buttons to help you for a range of different metering across your ins, outs, mix and sub mixes along with monitoring, operation and headphone controls. Manage input and output gain via the rotary knob, without using the software panel.
ADAT AND S/PDIF
The Zen Tour Synergy Core is an expandable interface that allows you to grow with your studio. Strech your channel count and eliminate the need to buy additional converters as you add more gear to your set-up.
REAMP OUTPUTS
Have the flexibility to reamp your guitar recordings via your favorite guitar amps, without the need for re-recording. Providing the correct impedance level, they also turn the signal from balanced to unbalanced as if it's a real guitar output.
Built to Last
Hand-assembled in Europe, using high-quality components, Zen Tour Synergy Core withstands the demands of your studio desktop, road rig and practice space. Furthermore, the rock-solid drivers and 20-hour per weekday customer support will ensure you get consistent, smooth performance in all conditions.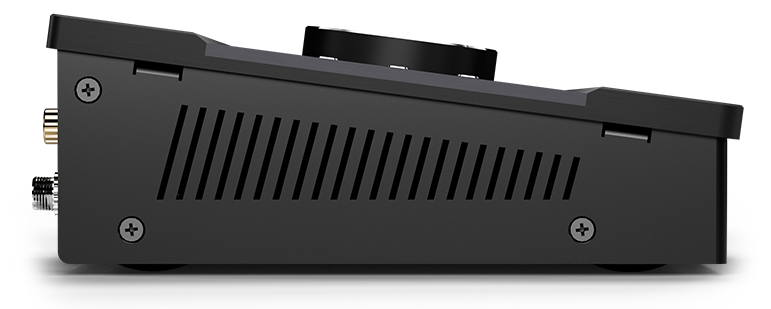 Expand with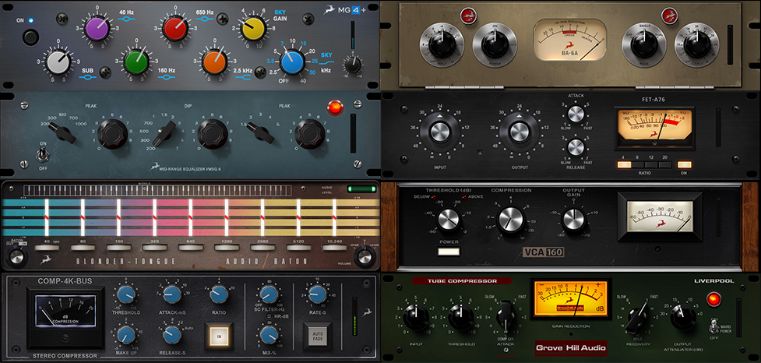 OVER 40 EXPANDABLE EFFECTS
Upgrade your collection with effects modeled after legendary Danish mastering-grade compressors, American console equalizers, British solid state channel strips, and many more. Expand your arsenal of creative tools with our expandable effects library. GET IT HERE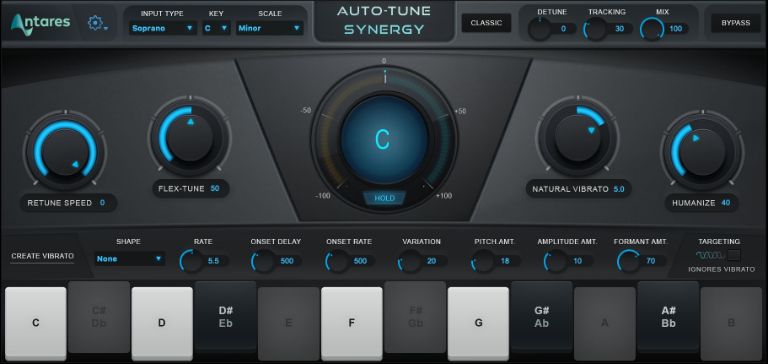 AUTO-TUNE SYNERGY
Built from the ground-up in cooperation with Antares, Auto -Tune Synergy adds live pitch correction to the Antelope Audio experience. Use the most iconic vocal effect in popular music during real-time recording, live performance or in your mix. GET IT HERE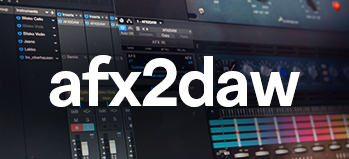 AFX2DAW
Taking advantage of high-speed Thunderbolt™, the afx2daw plug-in lets you use Synergy Core effects inside most popular DAWs, providing native workflow while keeping all the processing inside the interface.
afx2daw is available as a separate purchase from our software store, for macOS and Windows. GET IT HERE
MIC MODELING
Pair the interface with a modeling mic to unlock the full potential of real-time vintage emulations. Processed by the on-board DSP acceleration, meaning you will be able to use them without latency during tracking and without any CPU load during mixing. Use while away from the interface to switch between mic models and adjust polar patterns on the go. GET IT HERE
ANALOG & DIGITAL CONNECTIVITY
18 x 26 Desktop audio interface with Thunderbolt & USB connection for Mac/Windows
Four Discrete ultra-linear preamps with 65dB of gain for studio-quality recordings. All work as microphone/line inputs, on combo XLR jacks
Four Hi-Z/line instrument inputs on TRS ¼ jacks
Eight DC-coupled analog output channels over a D-Sub 25 connector allowing control of modular synthesizers
Two reamp outputs on TRS ¼ jacks for further amp processing of guitar signal
Thunderbolt 3 (up to 32 channels) and USB 2.0 (up to 24 channels) ports for native DAW application with custom macOS & Windows drivers
Digitally expandable over ADAT (up to 8 channels) and SPDIF (up to 2 channels)
Two stereo headphone outputs
A pair of monitor outputs
CLOCKING & CONVERSION
Proprietary 64-bit Acoustically Focused Clocking technology for increased width, separation, and detail in musical performances
Proprietary Jitter Management algorithm delivering truthful and expanded soundstage
High-resolution A/D and D/A conversion ensuring artefact-free recordings and mastering-grade converter with 130dB headroom for critical listening without coloration or signal degradation
ONBOARD REAL-TIME EFFECTS
Collection of 36 analog-modeled effects featuring classic as well as rarely emulated compressors, EQs, mic preamps, and guitar amps and cabs
Up to 112 effects instances per session loaded simultaneously
4×DSP, 2×FPGA Synergy Core proprietary onboard real-time platform for effects processing with imperceptible latency
WORKFLOW-ENHANCING FEATURES
Advanced digital Routing Matrix that allows execution of complicated input/output routing with a simple drag and drop functionality
4 mixers with 32 channels each for creating individual cue mixes and sub-mixes, allowing you to distribute headphone mixes for your musicians while applying pan, reverb, other effects and stereo link
Customizable presets complete with signal routing, level adjustments, mixer settings and sub-mixes
Direct hardware monitoring with effects, processed in real-time with imperceptible latency
Multifunctional touchscreen display for monitoring, operation and recall of hardware-based presets
Front panel with volume knobs with selectable sources and functional buttons Easily accessible talkback with built-in microphone via multi-purpose Antelope button
Option to work without being connected to a computer (standalone operation)
Wireless control of software features from a separate computer connected to the same network
36 INCLUDED SYNERGY CORE EFFECTS
Gyraf Gyratec IX (Dual Tube Mic Preamp with HPF)
VCA160 (VCA Compressor / Limiter)
Stay-Levin (Vari-Mu Tube Compressor)
FET-A76 (FET Compressor / Limiting Amplifier)
VEQ-1A (2-Band Tube EQ)
VMEQ-5 (3-Band Tube Mid-Range EQ)
X903 (VCA Compressor / Limiter)
PowerFFC (Feed-Forward Compressor)
Clear Q (Parametric EQ)
Power EX (Expander)
VEQ-HLF (Tube 2-Band HPF / LPF)
Auraverb (Reverb)
BA-31 (Germanium Mic Preamp)
Power Gate (Noise Gate)
A-Tuner (Guitar Tuner)
Plexi 59 (UK) (Tube Guitar Amp)
Bass SuperTube VR (Tube Guitar Amp)
Darkface 65 (US) (Tube Guitar Amp)
Top30 (UK) Bright (Tube Guitar Amp)
Tweed Deluxe (US) (Tube Guitar Amp)
Overange 120 (UK) (Tube Guitar Amp)
BurnSphere (DE) Lead (Tube Guitar Amp)
Marcus II (US) Lead (Tube Guitar Amp)
Modern (US) CH3 (Tube Guitar Amp)
Rock 75 (UK) (Tube Guitar Amp)
Rock 22.10 (UK) (Tube Guitar Amp)
Darkface 65 2×12 (Guitar Cabinet)
Top30 2×12 (2×12 Guitar Cabinet)
Modern 4×12 (4×12 Guitar Cabinet)
Green 2×12 (2×12 Guitar Cabinet)
Vintage 4×12 (4×12 Guitar Cabinet)
Green 4×12 (4×12 Guitar Cabinet)
Caliper 50 1×10 (1×10 Guitar Cabinet)
Bluelux 1×12 (1×12 Guitar Cabinet)
Clst 1×12 (1×12 Guitar Cabinet)
England 4×12 (4×12 Guitar Cabinet)
Bass Tube 1×15 (1×15 Guitar Cabinet)
IN-THE-BOX CONTENT
Zen Tour Synergy Core Interface
Quick Start Guide
Inline External Power Supply Unit
USB Cable
Warranty Card