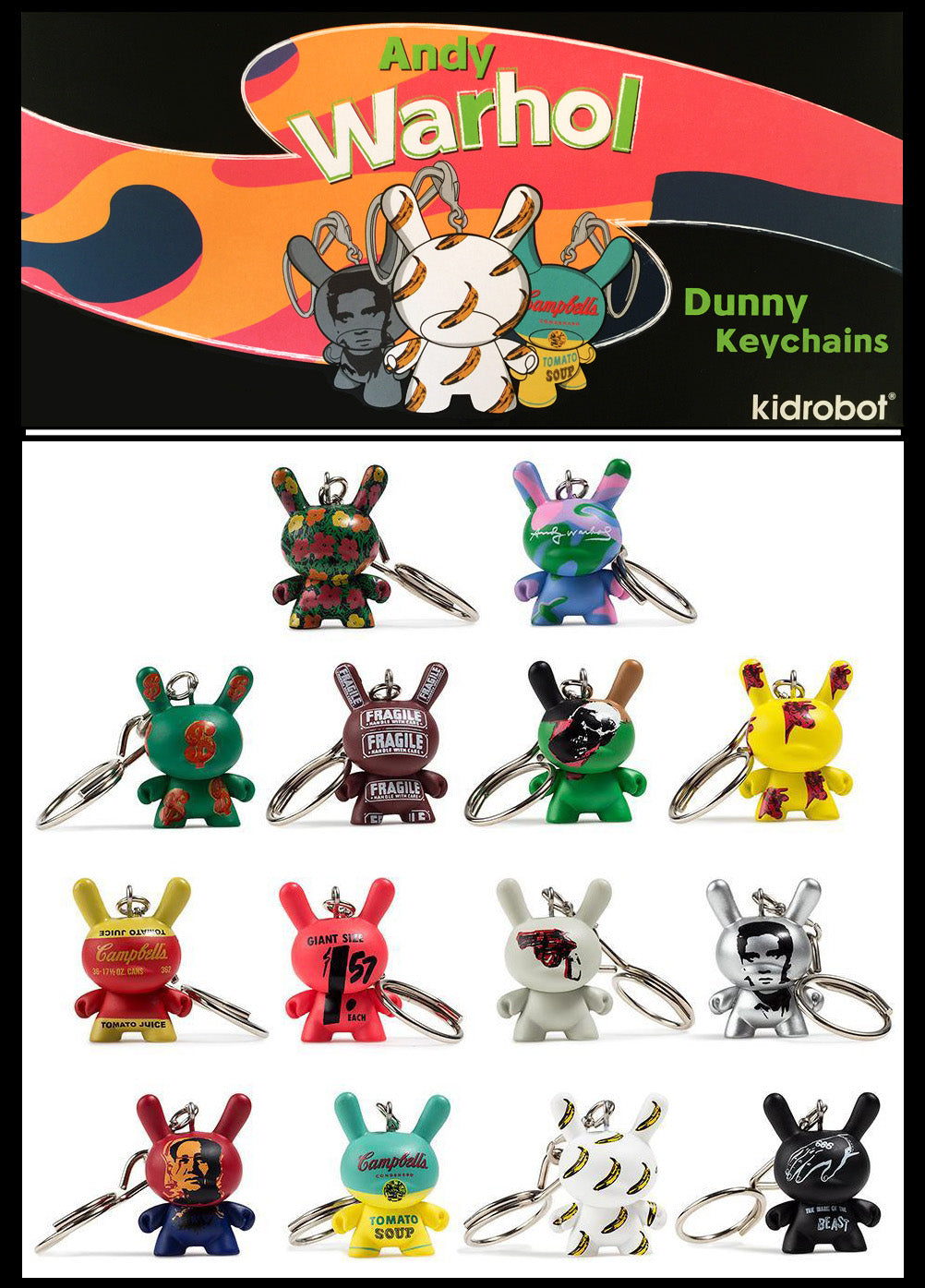 ANDY WARHOL Dunny Keychain Series
BLIND BOX 1.5" MINI SERIES
Andy Warhol's work has gone micro-sized!
Each Quantity Ordered = 1 blind box
Kidrobot and The Andy Warhol Foundation are proud to present Warhol's iconic designs on an all new Dunny size in the Andy Warhol Dunny Keychain Series. This series features the same designs as the Andy Warhol Dunny Mini Series 2.0 creating a perfect 1.5" compliment to your Andy Warhol Dunny collection. 

Coming with a lobster clasp on a detachable ring perfect for adding a pop culture accent to any zipper, backpack, purse, set of keys or even statement DIY jewelry piece!
Collect them all today before their 15 minutes of fame run out!